Menjangan Island is also known as the "island of deer", as "menjangan" in fact means "deer" in the Indonesian language. Comprising of beaches, mangroves, and rocky cliffs, this island is also home to plenty of terrestrial and marine species. Did you know that Menjangan is known not only as one of the best dive sites in Indonesia, but also in South East Asia? From Bali, it only takes 30 minutes by boat before reaching this internationally recognized dive spot. Feel the white sands beneath your feet and see an abundance of marine life through its clear water, up to 50 meters below. Water temperature ranges from 27 to 30⁰ C, featuring light waves, ideal for divers and snorkelers. These perfect conditions also provide the best wall-diving opportunities.
Garden Eel Point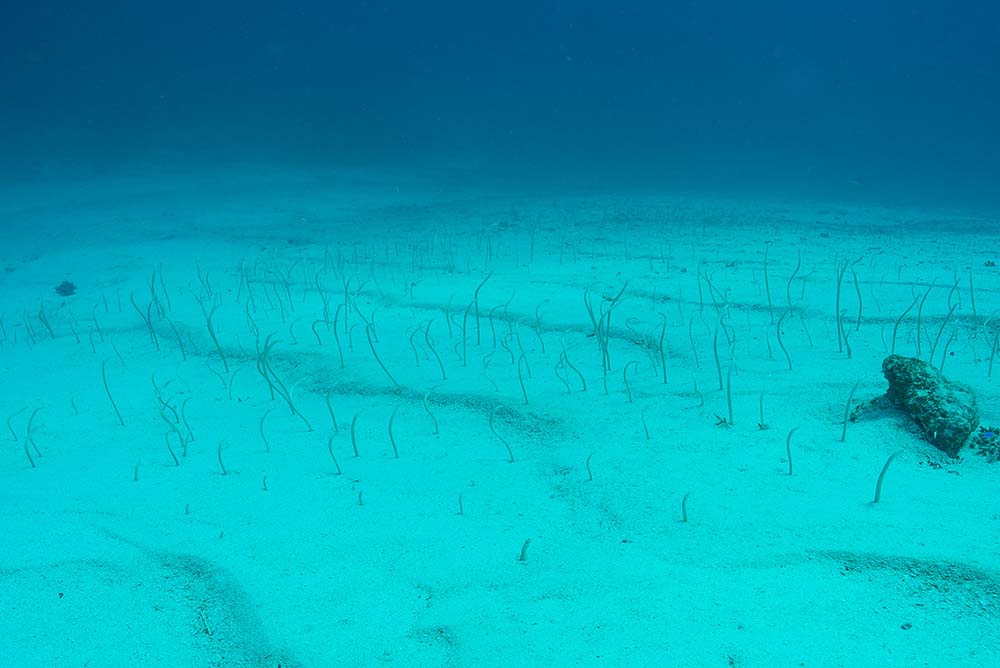 Photo Source: Menjangan Diving
As you descend, you find yourself surrounded by mesmerizing coral reefs. With high visibility, you will witness a great diversity of fish and corals. At this amazing site, dive further into the blue, where the ocean will welcome you with large gorgonians showing off their bright colors.
Anchor Wrecks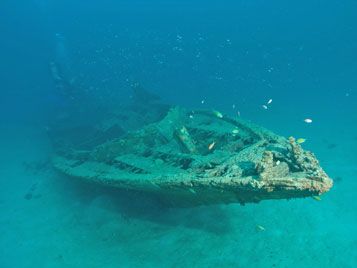 Photo Source: Menjangan Diving
This site is named after an ancient wooden boat, anchored 6-8 meters from the surface, that dates back to the 19 th century. This diving point offers clear visibility and calm currents, safe for inexperienced divers. Its walls are filled with various marine creatures from turtles to sharks. If you're lucky, you might even meet the famous Mola Mola down there.
Bat Cave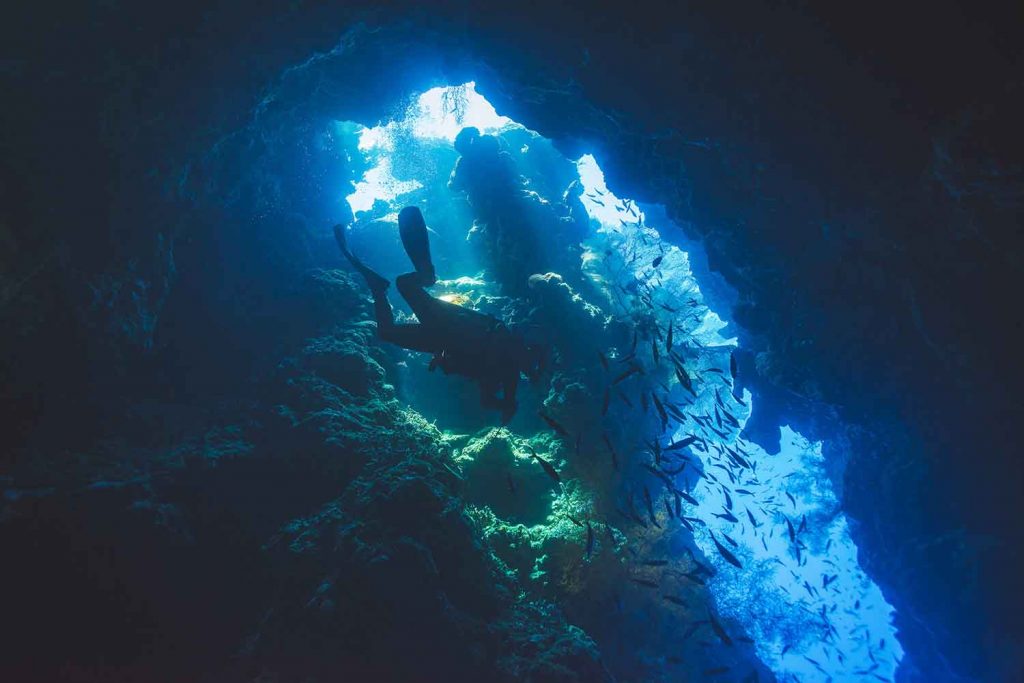 Photo Source: Menjangan Diving
Located on the eastern side of the island, this dive spot is named after a shallow cave found on its surface, home to hundreds of bats. Start your adventure here, where you're exposed to an abundance of fish as well as barracudas, sharks and manta rays.
Ready to dive at Menjangan? Book your diving trip with Blue Season Bali for a safe and unforgettable diving experience.