Once you've mastered the PADI Open Water Diver certification, the next step to your underwater adventure is to take on the PADI Advanced Open Water Diver course. Not only will you obtain the skills and qualifications for going deeper in the ocean, you will also have access to areas that were previously restricted for beginner divers.
The Advanced Open Water Diver course prepares individuals who are curious and want to see what the underwater world is like further down. You will also be learning about how to be more aware of the environment and learn how to dive in different types of environments. The best part about this is being able to experience a whole different sensation, adventure and marine life that you experience as you go deeper with the Advanced Open Water certification.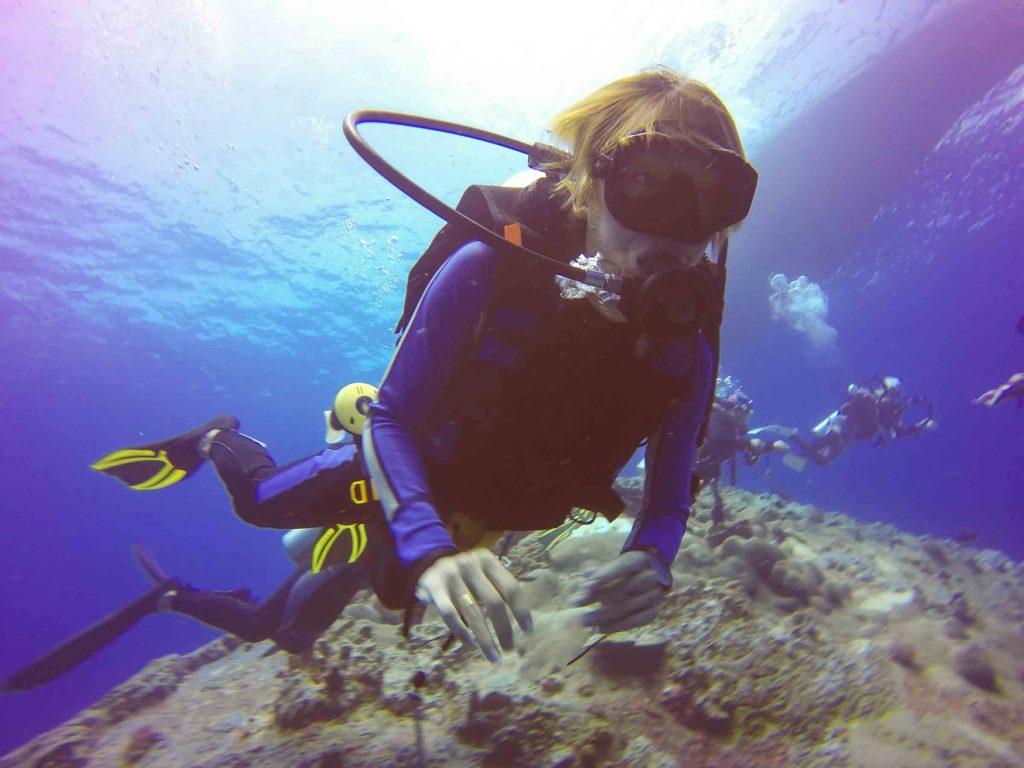 Why go the next level?
Being in Bali you have the luxury of choosing from some of the best dive sites in the world. Sure many of the dive sites can be accessed by having the standard Open Water certification. However, if you truly want to explore and encounter more of the larger marine pelagics such as the Manta Rays and Mola Mola around Nusa Penida, then your best option would be to take the next level of Advanced Open Water certification. The skills and knowledge you learn in the Advanced Open Water course will be useful not only for diving deeper, but you will also gain a general better sense of your abilities as well as your limits.
What you will learn
By enrolling in the Advanced Open Water Diver course you will be open to more selection of different diving locations that comes with new challenges and new environments for you to tackle. You will also be taught how to manage yourself better underwater in regards to navigating, learning the physical safety precautions that comes by diving to deeper depths and also get to know how to interact with your environment such as establishing landmarks for when you dive without a guide.
Are you ready to get your Advanced Open Water Certification in Bali? Feel free to contact the professional and experienced diving instructors at Blue Season Bali.