Bali has been a world tourist destination since 30-40 years ago. This small island located in the central part of Indonesia country has a lot to offer. From culture and art, wave that are waiting to be surf, natural beauty and landscape, but little that people know that diving in Bali is surprisingly great too. Offering different variety of diving, Bali is arguably one of the top diving destination in the world. From wreck diving, wall diving, drift diving, muck diving, Bali has it all.
Nowadays Bali is quite easy to reach. Many different international flights accomodate both direct and connecting flight to Bali. Depend on how much time you have to dive in Bali, you can pick several different diving area to make you see the diversity of diving in Bali. For the ultimate diving experience, you probably need more than 2 weeks to explore most of the dive sites in most different areas in Bali!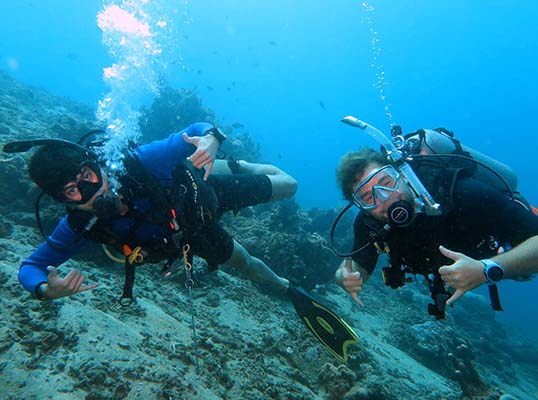 Many people are coming to Bali to make their Open Water course, especially for those who are coming from area where the waters are most of the time cold. Even making your Advance course in Bali can be interesting too, because the ocean condition in Bali is rarely ever calm, making it suitable for real diving experience. But people that are coming to Bali most of the time already have their diving license and have their own preference on the kind of diving they like.
For those who like nice quite resort area to lounge, and having a nice relaxing diving schedule, Menjangan in north west of Bali should be your option. It offers you with nice wall diving that filled with colorful soft coral, and sometimes whale shark passing by too. Still in north west area, Secret Bay have it's own beauty for macro lovers. While Pemuteran area, just 30-45 mins ride from Menjangan area offers a calm area with biorock and black volcanic sand diving.
Moving further to north east area, next to Tulamben, there's this small village name Kubu for a nice proper wreck that more suitable for experienced divers because the wreck located in deep area. The other village next to Tulamben, Amed, is another small fishing village area that the diving are great for beginners and experienced diver. Closer to south east coast of Bali, small fishing village name Padang Bai (which are also a fastboat harbour to Gili Island is located) hold surprises for its macro life and diversity of different dive site profile. Some of Bali most challenging dive site like Gili Tepekong, Gili Mimpang and Gili Biaha can be reach from Padang Bai, and you should consider it if you're an experience diver who like interesting dive profile and challenging condition. Another dive area for experience divers is Nusa Penida. The current in Nusa Penida can be strong, but the dive site reward you with lush coral wall and slope, and abundant marine life including manta rays, sharks, and seasonal mola-mola.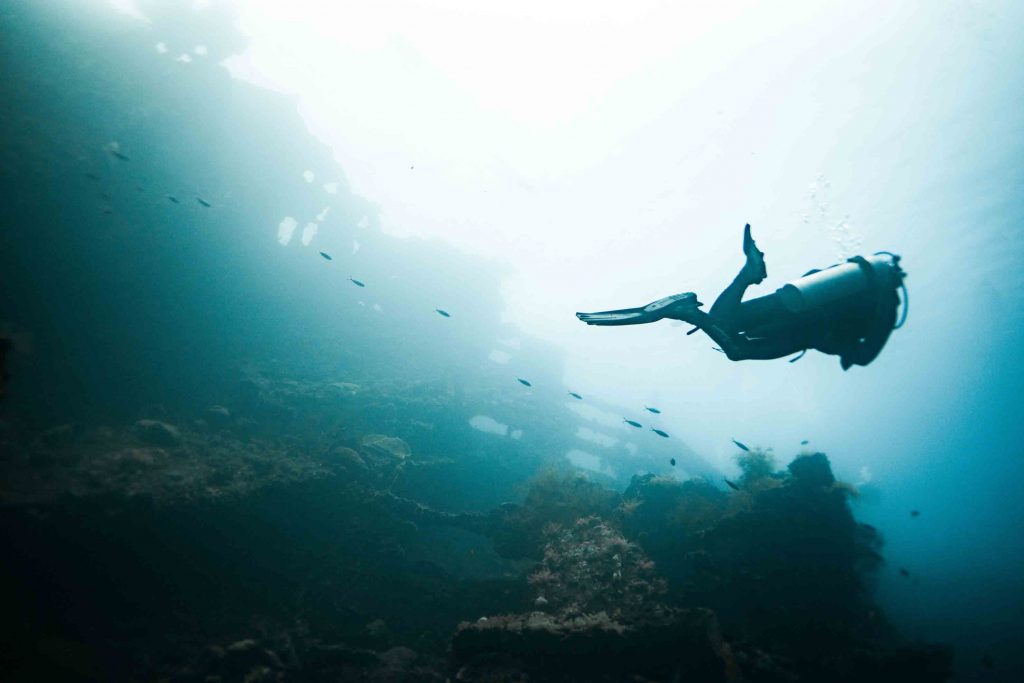 Bali is possible to dive around the year, but in some months it can get a little windy and making the surface is a bit choppy. In some rainy months, you could be diving in the rain and the visibility can be low. But then again, these are real condition that make diving more interesting and for the divers, it's definitely enrich their diving experience. But hey, no sun and good weather doesn't mean people cannot having fun! However if you're planning to dive in Bali, make sure you check what's the usual condition at the time you're planning to dive (please note that there're no guarantee that the actual condition when you dive can be different to what it is usually is).
I personally think what make people choose to dive in Bali, is not only the diving itself. Easy travelling organisation, accomodation options that are vary from very simple to resort and 5 stars hotel, plenty of food option, good weather most of the time, availability to do something else other than diving, considerably affordable, and the hospitality itself, are some of the reason that people will consider when they plan their diving trip. So, let us know when are you planning to come to Bali!