When people talk about diving in Bali, its usually just a matter of moments until the topic of the infamous mola mola comes up.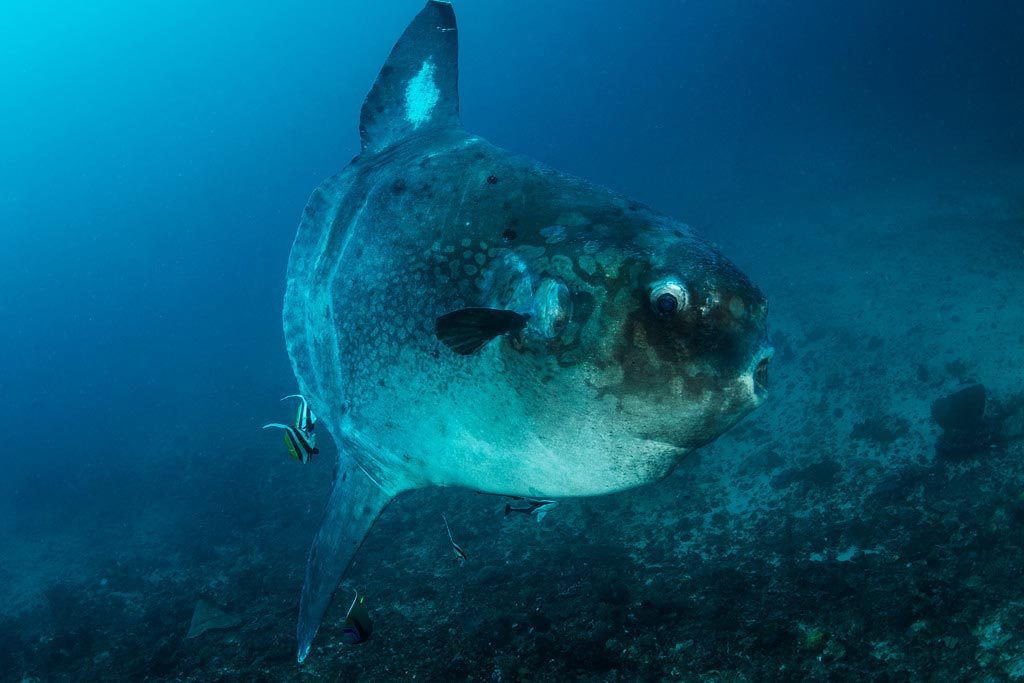 Whats with that weird name?
Bali's sunfish have long been called Mola mola and this scientific name is even used as a common name throughout Bali. However this identification is incorrect and the sunfish found around Penida and Lembongan are actually Mola ramsayi – the bump-head sunfish, named after a shallow bump on the head.
To further complicate matters, it was discovered in 2017 that this species had actually been described back in 1839 as Mola alexandrini, and then promptly forgotten – until now. With precedence given to the first formal description of a species, Bali's sunfish are now correctly identified as Mola alexandrini – although local divers will probably always call them Mola mola!
Mola actually translates from "Mill-Stone", because the fish reminds of a similar shape. The name sunfish comes from the fish's behavior to take sunbaths at the surface. In many other languages (Spanish, German, Dutch, French, Italian, Russian,…) the name refers to the moon shaped body of  the sunfish, and actually translates to "moon-fish".
In the German language, the fish is also known as "swimming-head" ("Schwimmender Kopf").
The family Molidae belongs to the order Tetraodontiformes, which includes pufferfish, porcupinefish, and filefish. The sunfish, however, doesn't contain any toxins.
Where are Mola Alexandrini found?
This strange looking fish is found in the Southern Hemisphere where it spends much of its time in deep waters and is therefore rarely seen by divers. Around our islands, these amazing fish come up to the shallows to re-warm and to be cleaned of parasites by the abundance of reef fish (and even sea birds) which can be found here.
Diving in Bali we can spot them all around the Island of Nusa Penida and diving from Padangbai (specifically at the dive sites Gili Tepekong and Gili Mimpang)
What's so special about the Mola Alexandrini?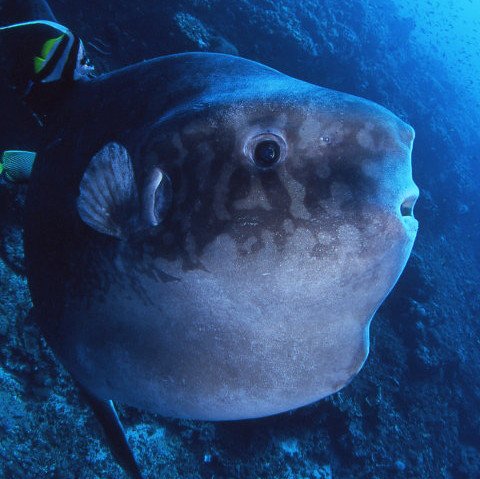 Like any marine species that is rarely seen, there is a thrill in seeing this elusive fish. The Mola is also the heaviest of all bony fish on the planet; one of the strangest looking and one of the biggest! For Big Fish aficionado's no logbook will ever be complete without a mola sighting! These huge fish can reach a massive 3 – 4 meters from fin tip to fin tip, which definitely makes them part of the marine BIG 5 along with whales sharks, hammerheads, dugongs and of course manta rays!
When is the best season to see the Mola Mola?
The water temperature in Bali usually drops from about mid-June/early July to mid-October / early November. Therefore, these are the best months of the year to spot a Sunfish.
We have the most consistent sightings in July and August when we see them almost every day.
You are still just Open Water Certified and want to go deeper than 18m? Do your PADI Advanced Open Water Course with us. After completing your PADI Advanced Open Water Course you will be certified to dive to the depth of 30m. It takes only two days and one of the days you will even be diving in Nusa Penida and have a chance to spot a sunfish yourself.
 If you are planning to dive in Bali or trying your luck to encounter the infamous sunfish, send us a message.