My 20 weeks Marketing Internship at Blue Season Bali draws to an end and I really need to say – what an incredible time! Believe me, this internship was one of the best experiences I've ever made. If you ever search for an exciting and diversified internship around the world – choose this one. Let me tell you why you should consider choosing this internship…
My university from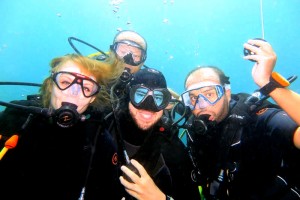 back home in Germany expected me to complete a 20 weeks internship for my Master studies 'International Management' – so I decided to travel to beautiful Bali and do my internship in a diving school.
When I got there I had 9 logged dives and seriously just a barely knowledge about the Dive World; although I've loved diving since I graduated my Open Water Course three years ago. So here I was – dropped into a world full of divers. I felt lost with all the fancy acronyms divers use and believe me there are a lot! Words like PPB (Peak Performance Buoyancy) or MSDT (Master Scuba Dive Trainer) were new acronyms for me. However, it turned out these acronyms and also the specific technical dive terms are really easy to learn, especially if you are surrounded by divers all the time…
…and with 'all the time' I seriously mean ALL THE TIME! I used to live in a homestay with almo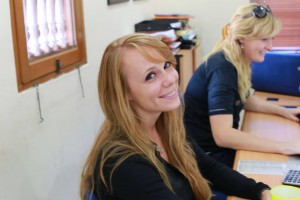 st all of the Divemaster Interns from Blue Season Bali. That means a bunch of conversations about diving. As a marketing intern you really can enjoy the stories they tell – and honestly, they tell a new story every day. It's a welcome change to the office work.
But to be fair the office work isn't that bad at all. Quite the contrary: Besides the new work and the structures you learn, it's awesome how much you learn about diving while working in the office. I translated our new Blue Season Bali website to German and believe me – I learned so much about all the courses as well as the dive trips we offer. It's great how fast you become obsessed with this sport.
And then you have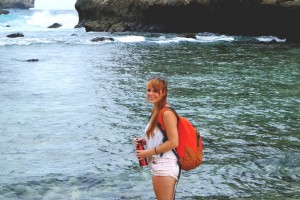 your free days. As a Marketing Intern at BSB you have two days off a week (one day more than the Divemaster Interns, haha!). For me this meant diving at least one day a week. Normally I spent the other day with sleeping a little bit longer and exploring Bali on my scooter. As you might have noticed by now – there is no time for boredom while graduating this internship.
It was an amazing time for me and there would be no consideration for me to go back and do it again. I learned a lot during this internship, from the local Balinese culture to diving knowledge and even new skills for work which I can use back home.
How about you? Did you ever graduated an internship in a foreign country? How was it? Let us know in the comments, maybe you have similar experiences like me…