Scuba diving is one of the most rewarding activities for those who want to learn. Placing yourself in a new environment, not in your element, can provide valuable perspectives and also teach you to be more conscious of the environment. And don't worry if you're a beginner! There are many diving courses that are specifically designed for beginners – for those with no prior experience.
In this article, we'll highlight some diving courses that are beginner-friendly.
Discover Scuba Diving
This course is designed for those who are curious to see what it's like to breathe, move and feel the sensation of being underwater, without having to commit to a full diving course. Think of it like a simulation of what diving is like.
Bubblemaker
The Bubblemaker course is perfect to introduce children to the world of scuba diving. They'll be equipped with children-friendly scuba gear, be taught in a pool and be safely supervised by our PADI certified scuba divers.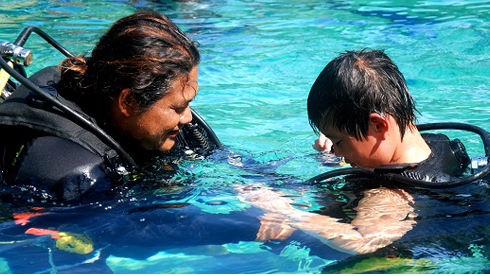 PADI Seal team
As the name suggest, the PADI Seals course offers a refreshing change of pace for young divers by engaging in scuba diving missions. They'll be given flashlights and underwater cameras, and given objectives to complete. This course reinforces safe diving skills for young divers, should they want to continue to advance their diving experience.
PADI Scuba Diver
The PADI Scuba Diver course is designed for prospective divers that plan on diving under the supervision of a PADI Certified guide. The course takes only two days to complete, and gives you the basic diving certification. Upon completion, you will have a certification to dive to a maximum of 12 meters with a guide.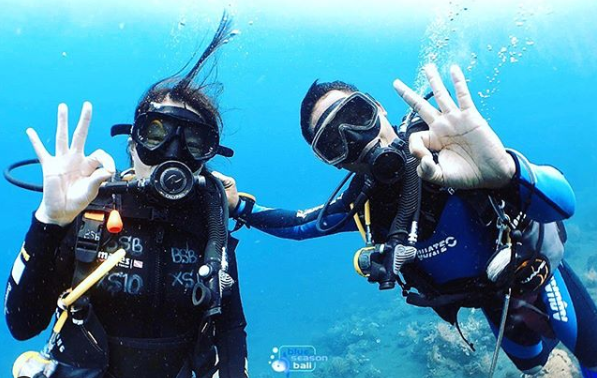 PADI Open Water
This is the initial course that all prospective divers will have to take on their journey to become a certified scuba diver. And for that reason, it's also the most popular scuba diving course. This course is internationally recognized, and upon completion, will grant you the qualification and skills to scuba dive anywhere in the world. The course takes approximately four days to complete, and will equip you with all the necessary water skills and theory to dive safely!
Sign up for the PADI Open Water course with Blue Season Bali!
Are you ready to begin your adventure underwater? Reach out to us at Blue Season Bali, and our PADI Certified Diving Instructors will help you start your scuba diving journey!
Visit our website to learn more about all our diving packages in Bali!