Norma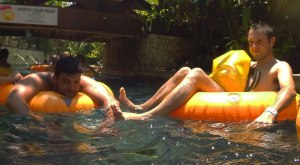 lly you can find Blue Season Bali's divers in the ocean for scuba diving, but guess what?! We decided to take our Divemaster Interns on a crazy water adventure at the Waterbom in Kuta!
Instead of exploring the ocean, we spend a whole day swimming in pools and sliding off slides in a waterpark.
We left early in the morning from Blue Season Bali. After a bus ride full of snacks and bad ocean jokes (Why does it take pirates so long to learn the alphabet? Because they spend years at C!) we arrived at the Waterbom in Kuta.
The first thing we did was go down every slide one by one, because we love action in the water! Superfast slides, scary steep slides, four-person-slides and slides on which you can race each other: the Waterbom turned out to be a perfect opportunity for us to find excitement in water other than from scuba diving.
After a good lunch with French fries and chicken kebab it was time to relax in the Lazy River. We chilled for another hour on our yellow tubes, just going with the flow of the water stream and looking at the beautiful fake jungle environment around us.
Unfortunately we didn't spot any beautiful fish or corals in the waterpark and there was no beach or ocean. But no worries: at the Waterbom the Divemaster Interns enjoyed their selves perfectly fine with nice water, crazy slides, good food and a Lazy River.
It was nice for us divers to explore a whole other water environment than the ocean for a day and we will definitely go to the Waterbom again. Thank you, Divemaster Interns and also Dive Instructor Yoshi for joining us on yet another crazy water adventure with Blue Season Bali!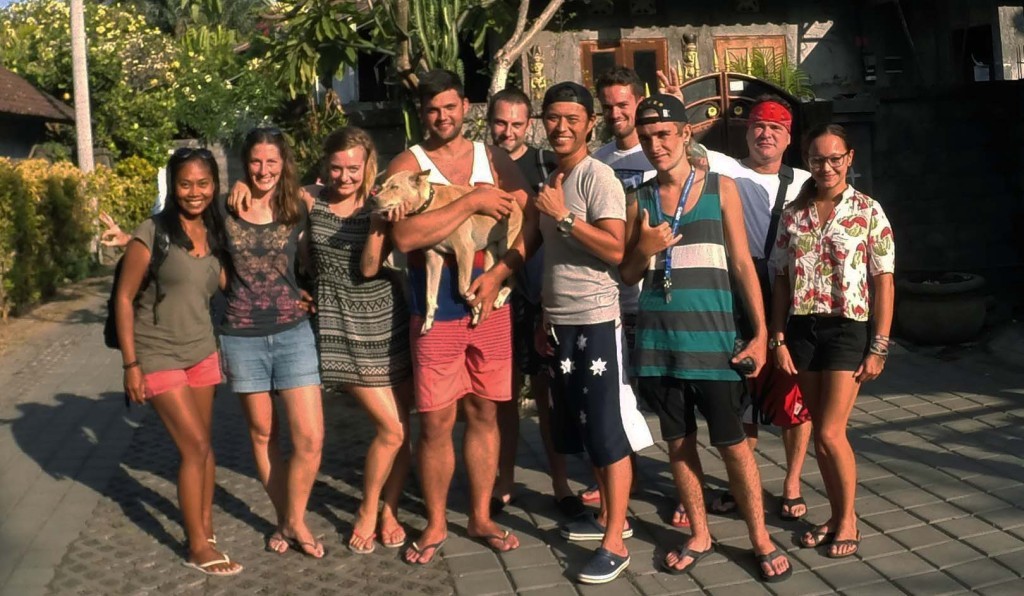 Written by Loes van der Blom