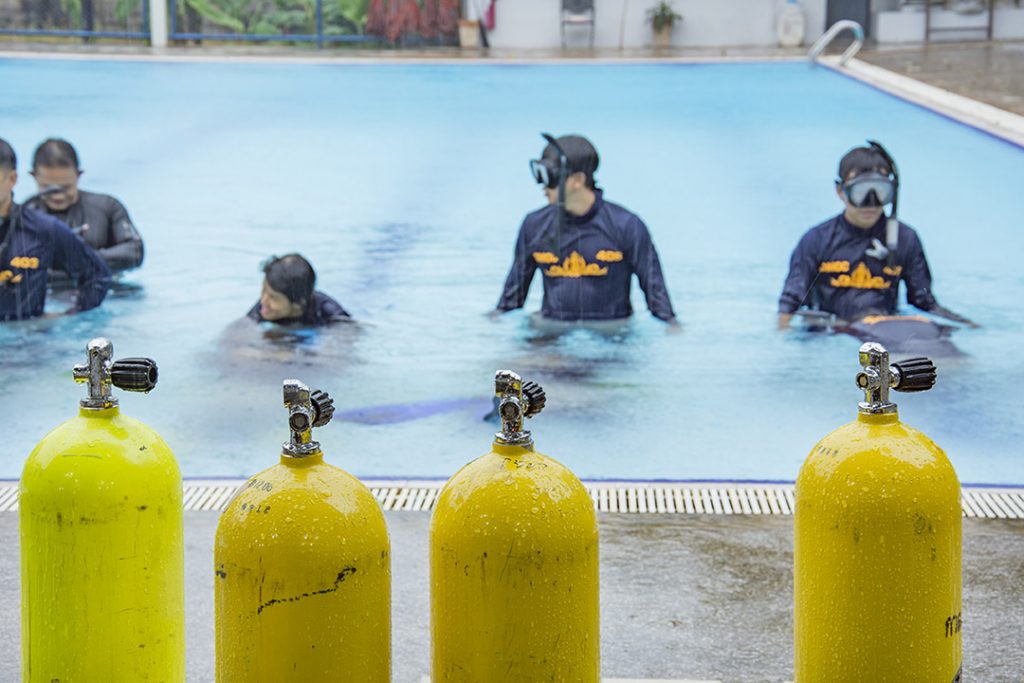 There are plenty of reasons why people take their diving to the next level and become a certified scuba diver in Bali. People may do it as a challenge to do something new, others do it to travel the world, to places not many have been to, while some people do it just to tick off the box on their bucket list. 
Here are some reasons why you should take the PADI dive course and become a certified diver on your holiday in Bali. 
See a part of the world few have ventured to
Our Earth is called 'the blue planet" for a reason, in fact, 70% of our planet is covered with water. That we know more about the moon than the depths of our oceans, is another interesting fact. This marks our ocean as an unexplored frontier waiting to be discovered. When you feel like you've traveled the world and explored every bit of land, heading down below the surface really offers you a whole new world to explore. 
Find rare and amazing creatures in their habitat
Discovering underwater marine life is really one of the best things about scuba diving and what divers look forward to the most. Underwater marine life has great variety, from micro critters the size of your fingernails such as the frogfish, up to the largest animal that ever lived, the blue whale. You'll be able to dive with sea turtles, octopuses, sharks and colourful fish between the reefs. It's much more than what you can get during a whole day at the zoo.
Make new friends from all over the world
Like with any other activity, it's easy to make friends if you share the same interest with one another. Nothing really beats a relaxing evening with your buddies talking about the fascinations of the underwater world with a cup of coffee. Once you become a certified PADI diver, you'll be opened up to a whole new network of diving communities. You'll be able to share stories, talk about favourite dive sites, and even travel to completely new destinations and discover diving opportunities together.  
Getting the PADI certification opens up doors to many more opportunities in the diving world. Contact Blue Season Bali and we'll help you get the certifications you need from the Open Water Diver to Divemaster course. Stuck at home during the Covid-19 Pandemic – get started with your online e-Learning portion of the course so that you're ready to jump right into the water when you touch down in Bali. Join us and explore the world's oceans today!